Article Audience: Generic Users / Webmasters / Developers
Templates are one of the great features of Joomla. The separation of the content from the look of a website enables users to quickly change the look of a site without changing any of the content.
You will probably find that the same templates are repeated over and over again in each site listed here since each site tries to gather as many templates as possible.
SiteGround offer Joomla hosting and a good number of free Joomla Templates: http://www.siteground.com
TemplateMonster have nearly 2000 commercial Joomla templates, though they offer at least three great Joomla templates: , Ulmus, Interior and Furniture template, and a Free Joomla Template for University, Education, College or Training but keep your eyes peeled because they offer great Joomla templates (both free and paid)
The largest collection (1400+) of free templates can be found here: http://www.joomla24.com/
Another large collection of free templates, though the website is in German: http://www.joomlaos.de/joomla_template_galerie.html
Andria fromhttp://www.crypticsites.com/ has a collection of 14 templates for various flavours of Joomla with at least 5 for Joomla 3
JoomlaShack have a good collection of free templates, and template creation tutorials: http://www.joomlashack.com
A good collection of (hopefully) quality templates: http://www.joomla-templates.com/
Easy to browse templates with preview: http://www.joomlahacks.com/component/option,com_templates/Itemid,160/
Generic Templates site with a specific category for Joomla: http://www.themesbase.com/?category=Joomla
Joomla Templates from Italia: http://template.joomla.it/
Template 4 All also provide a nice selection of Free Joomla Templates: http://www.template4all.com/joomla
JoomlaShine have a nice selection of both free and commercial Joomla templates: http://www.joomlashine.com/joomla-templates/
Smart Addons also have a free Joomla template: http://www.smartaddons.com/joomla/download/free-joomla-templates/cat_view/29-joomla-/44-free-templates/178-sj-joomla3
Gavern is another free Joomla template from Gavick: http://www.gavick.com/joomla-templates/meet-gavern,93.html
ZooTemplate have at least 5 free templates: http://www.zootemplate.com/free-joomla-templates.html
A recent discovery of ours, the website free-joomla-templates.net has a very good selection of freebies
The Gantry Framework is also a great framework from RocketTheme, which is an excellent choice as a free Joomla template: http://gantry-framework.org/download
JoomFreak have about 11 free Joomla templates: http://www.joomfreak.com/joomla-templates
JoomlaVisually also have a few free Joomla templates: http://joomlavisually.com/jstuff/jtemplate.html
YjSimpleGrid is a full framework for developing your own Joomla templates: http://yjsimplegrid.com/ and also has the YouGrids template
Some 6 Joomla 3 templates from Joomla Mart: http://www.joomla-mart.com/joomla-3-1-templates/
OrdaSoft also has one blank Joomla template for you to build on: http://ordasoft.com/ordasoft-joomla-blank-template.html
JoomlaFuture is another responsive template for Joomla3: http://joomlafuture.com/
There are a good 20 free templates for various version of Joomla at vinaora.com
Professional Joomla Templates
Even though we have provided the above list of templates, in this case free is actually expensive because free templates can usually be recognised from miles away and make your website scream "cheap". Free templates will also not have any of the required features in the list below. We strongly recommend that you invest some money in buying a professional Joomla template. Below are a number of recommended sites offering Joomla templates at very good prices (usually less than $50).

Even though we recommend you buy a template, you will still have a particular drawback. Most of these templates will not be unique. Although you will probably customise the template to your website's brand, the template (or similar implementation of it) will probably feature in several other websites.

You can create a unique template design by hiring a great developer on Toptal. However this will be usually quite expensive (around $1500)
What to look out for in a Commercial template
Optimized for SEO (this usually involves minimal use of tables and more use of Cascading Style Sheets (CSS)
Validate to XHTML / CSS W3C standards
Cross-browser compatibility
Support for updates (of future Joomla versions)
Design according to usability and accessibility standards
Ease of customisation
Availability of soruce files used to create templates in appropriate formats
Availability of usage guides
Number of available module positions
TemplateMonster has been synonymous with great templates not just for Joomla, but for Wordpress, Drupal, Magento, independent HTML5 templates and so much more. They have literally thousands of websites for any sector, industry and niche. You really can't go wrong with this proven leader in templates.
Our template (JA Magz) was bought from JoomlaArt club. The good thing about this club is that you can subscribe to buy a 3 month membership. During this time you can download and try as many templates as you like. Also, Joomlart claim that they release templates (or template updates) each month.
When we were buying our template we had a difficult choice between, Joomlart, and JoomlaShack.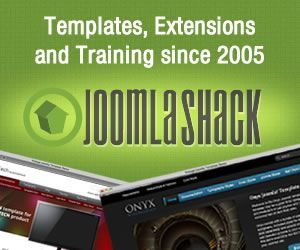 One more thing...
Do you have friends or a Facebook group who you think would find this useful? Share this with them and then let me know what they think.
Want to supercharge your website?
Our website loads FAST ... just 1.29 seconds. We're hosted on
FAST InMotion VPS servers
We want YOUR website to be fast too, so we've gotten you an exclusive deal -
47% OFF
for DART Creations friends + FREE domain! Check it out NOW!